Financing
Looking For Financing Options?
---
Buy Today, Pay Over Time
The Wells Fargo Home Projects® credit card program also brings you:
Revolving line of credit that you can use over and over again
Special financing where available
Make monthly credit card payments over time
Easy-to-use online account management and bill payment options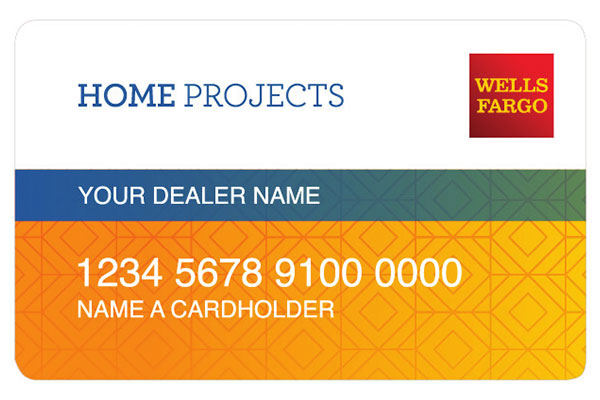 The Wells Fargo Home Projects card is issued with approved credit by Wells Fargo Financial National Bank.
RenewPACE by Renew Financial
Why choose RenewPACE?
100% Financing with no upfront out-of-pocket-costs
Simply added to your County Property Tax Bill
Fast in-home approvals
Borrow up to 20% of property value
Flexible repayment terms: 5, 10, 15, years
Balance may transfer to new owner upon sale, subject to lender approval

Offered in cooperation with state and local governments, RenewPACE is simple and easy to use with superior customer support.